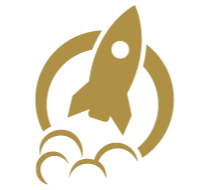 Launch Program
Most startups fail. The startup companies that succeed have more than a great product or service; they have a strategic and aggressive marketing plan.
Townsend Team's Launch Program will propel your startup to success. From strategy to execution, our team works with your senior executives on the following:
Strategic positioning
Brand development
Verbal messaging
Visual branding
Web presence
Keyword-optimized company website
Social media strategy
Blog strategy
Guerilla marketing
SEO and link building
Launch strategy
Public relations strategy
Advertising (recommended only if you have the budget to hit reach & frequency)
Speaking and analyst/ media briefing program
No two startups are alike, so why should your launch strategy fit into a cookie-cutter formula? Through our unique process, Townsend Team will craft a custom program that will launch your business and carve out a unique position in your industry. The end goal is not a catchy tagline or a creative logo. We work with your executive team to build a well-positioned brand—and that is what will give your business the best chance for success in this dog-eat-dog world.
TIP:
Don't call us two weeks before you're ready to launch. An effective launch is months in the making.
TO SEE OUR LAUNCH PROGRAM IN ACTION CLICK HERE