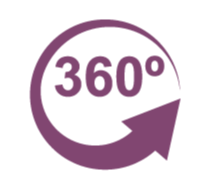 Turnaround Program
Pulling off a successful turnaround is by no means easy, but it is possible when you have the right people, the right resources, and most importantly, the right attitude. When transforming a business from the inside out, your business must define a clear vision and set milestones.
Townsend Team's Turnaround Program is unlike anything offered by a traditional marketing agency or consultancy. Through our unique process, Townsend Team crafts a custom program that will turnaround your business to achieve success. Whether that success is an IPO, an acquisition, additional funding or profitability, our team guides your senior executives through the key steps of a strategic turnaround while also tackling the heavy lifting of implementation.
To begin, our team dives in and assesses your "as-is" state. During this assessment, our team actually embeds in your company to uncover the internal and external problems. Next, our team works with your senior executives to develop a custom plan that gets your company back on track. This includes:
Strategic planning
Branding & positioning (The Big Brand Workshop)
Business vision
Defining appropriate measurements of success
Hiring & human resources support
Internal team assessments (We offer several assessment tools.)
Creating internal and external excitement
Strategic and focused execution of developed plans
TIP:
Be honest and transparent. Let your whole team know what's really going on. The truth may be painful, but nothing hurts morale more than gossip and uncertainty.
TO SEE OUR TURNAROUND PROGRAM IN ACTION CLICK HERE