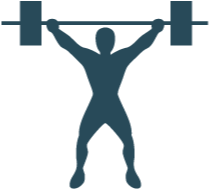 Brand-strengthening Program
Running a business is like running an ultra-marathon. To be successful, it takes endurance, strategic exertion, tenacity and stamina. Consider this—most "overnight" success stories are years in the making. It boils down to perseverance and maintaining a steady pace.
Townsend Team's Brand-strengthening Program is for those businesses that are running the course but notice that their brand is not breaking through the noise. Their marketing has lost its spark, and their messaging is not resonating with their target market. Sound familiar?
Our Brand-strengthening Program will energize and strengthen your brand. Our team works with your senior executives to assess your current situation, define clear objectives and create a strategic and focused plan.
Your brand and business are one of a kind, which is why our team creates a custom Brand-strengthening Program that caters to your specific needs. This program could include:
Branding & positioning (The Big Brand Workshop)
Marketing strategy
Thought-leadership programs
Media & analyst relations
Team building
Copywriting
Social media strategy
SEO strategy
Advertising
Video production
Website development
Graphic design
TIP:
Be consistent and stay on brand! It's actually a good sign when you are getting sick and tired of your message because that is when it is finally starting to resonate with your target audience. And if your branding or positioning is off course, our Big Brand Workshop will get you back on track and set you up for success.
TO SEE OUR BRAND-STRENGTHENING PROGRAM IN ACTION CLICK HERE